Shattered Encounters: From My Father's House (1947) to My Father's House (2008)
Abstract
In the aftermath of World War II, approximately 500,000 Holocaust survivors immigrated to Israel. The complex experiences of this shattered group and their encounters with Israeli society were reduced to a series of superficial representations in Israeli feature films. In films produced both in pre-state Israel, and in the early decades of the fledgling state, Holocaust survivors were depicted as traumatized individuals saved by other Jews and transformed into active, strong, healthy civilians in the new land. By the late 1970s, however, Israeli society had changed, as did the cinematic representation of the encounter between native Israelis and the Holocaust survivors. A shift to a dystopian depiction took place, in which a traumatized group of people, neglected by veteran Israelis, were relegated to the margins of society. This article will analyze the profound change that took place between earlier and later representations. It will discuss the motivating factors and cinematic depictions through the lenses of two films which tell the same story, but from completely different perspectives: My Father's House (Herbert Klein, 1947) and My Father's House (Danny Rozenberg, 2008). While sharing the same title, these films were produced in different eras, and thus, shed light on different depictions of similar encounters.
References
Arad, Dafna. "Operation Grandma." Walla, 10 Jan. 2007, http://e.walla.co.il/item/1037439. [Hebrew]
Avisar, Ilan. "The Holocaust in Israeli Cinema as a Conflict between Survival and Morality." Talmon and Peleg, pp. 151–67.
Avisar, Ilan. "National Anxieties, Personal Nightmares: The Holocaust Complex in Israeli Cinema." Fictive Looks: On Israeli Cinema, edited by Nurith Gertz, Orly Lubin, and Judd Ne'eman, Open U of Israel P, 1993, pp.160–78. [Hebrew]
Cohen, Uri S. "From Hill to Hill: A Brief History of the Representation of War in Israeli Cinema." Talmon and Peleg, pp. 43–58.
Feldman, Yotam. "In Yiddish It Looks Better." Haaretz, 14 Aug. 2008, http://www.haaretz.co.il/misc/1.1343135. [Hebrew]
Feldstein, Ariel. "Here We Film War: The Birth of the New Jew in 1948 Films." Israel, vol. 16, 2000, pp. 251–69. [Hebrew]
Gelber, Yoav. Independence and Nakbah: Israel, the Palestinians and the Arab World, 1948. Dvir, 2004. [Hebrew]
Gertz, Nurith. A Different Choir: Holocaust Survivors, Foreigners, and Others in Israeli Cinema and Literature. Open U of Israel P, 2004. [Hebrew]
Gertz, Nurith. Motion Fiction: Israeli Fiction in Film. Open U of Israel P, 1993. [Hebrew]
Gertz, Nurith, and Yael Munk. Looking Back: The First Decades of Israeli Cinema. Open U of Israel P, 2014. [Hebrew]
Grodzinsky, Yosef. In the Shadow of the Holocaust: The Struggle Between Jews and Zionists in the Aftermath of World War II. Common Courage, 2004.
Gross, Natan. Jewish Film in Poland. Magnes Press, 1990. [Hebrew]
Heineman, Elizabeth D. "Sexuality and Nazism: The Doubly Unspeakable?" Journal of the History of Sexuality, vol. 11, no. 1/2, 2002, pp. 22–66. DOI: https://doi.org/10.1353/sex.2002.0006
Kimmerling, Baruch. "The Continuation of the Israeli–Palestinian Conflict by 'Academic' Means: Reflections on the Problematics of Publishing Books and Reviewing Them." Contemporary Sociology, vol. 35, no. 5, 2006, pp. 447–49. DOI: https://doi.org/10.1177/009430610603500502
Kimmerling, Baruch, and Joel S. Migdal. Palestinians: The Making of a People, Harvard UP, 1998.
Kline, Herbert, director. My Father's House. Jewish National Fund, 1947.
Kronish, Amy, "Reminiscences of a Pioneering Filmmaker – An Interview with Meyer Levin." 23 June 1981, Oral History Series, Interview No. 2, Israel Film Archive, Jersualem, Cinematheque.
Levenkron, Nomi. "Death and the Maidens: 'Prostitution,' Rape and Sexual Slavery during World War II." Theory and Criticism, vol. 15, 2008, pp. 15–44. [Hebrew]
Levin, Meyer. In Search: An Autobiography. Horizon, 1950.
Meiri, Sandra. "History, Trauma and Ethics in Judd Ne'eman's Cinematic Oeuvre." Israel, vol. 14, 2008, pp. 35–69. [Hebrew]
Morris, Benny. The Birth of the Palestinian Refugee Problem, 1947–1949. Cambridge UP, 1988.
Pappé, Ilan. The Idea of Israel: A History of Power and Knowledge. Verso, 2014.
Porat, Dina. The Smoke-Scented Morning Coffee: The Encounter of the Yishuv and Israeli Society with the Holocaust and Its Survivors. Yad Vashem, 2011. [Hebrew]
Rosenberg, Dani, director. My Father's House. Sam Spiegel Film and Television School, 2008.
Segev, Tom. The Seventh Million. Keter, 1991. [Hebrew]
Shapira, Anita. "The Denial of the Diaspora and Its Disappearance." Alpaim, vol. 25, 2003, pp. 9–54. [Hebrew]
Shapira, Anita. "The Holocaust: Private Memory and Public Memory." New Jews, Old Jews, Am Oved, 1997, pp.103–86. [Hebrew]
Shohat, Ella. Israeli Cinema: East/West and the Politics of Representation. Open U of Israel P, 2007. [Hebrew]
Steir-Livny, Liat. "The Comeback of the Jewish Diaspora in Israeli Culture." Identities in Transition in Israeli Culture, edited by Yael Munk, Adia Mendelson Shattered
Maoz, Sandra Meiri and Liat Steir-Livny, Open U of Israel P, 2013, pp. 461–81.[Hebrew]
Steir-Livny, Liat. "The Threefold Exile: The Female Holocaust Survivor in Israeli Cinema." Gender in Israel: New Studies on Gender in the Yishuv and the State, edited by Margalit Shilo and Gideon Katz, Ben Gurion Research Institute, 2011, pp. 497–520. [Hebrew]
Steir-Livny, Liat. Two Faces in the Mirror: The Representation of Holocaust Survivors in Israeli Cinema. Magnes, 2009. [Hebrew]
Steir-Livny, Liat. A World of Difference: Jewish and Zionist Propaganda in Eretz-Israel and in the USA, 1945–1948. PhD Dissertation, Tel Aviv University, 2006. [Hebrew]
Talmon, Miri, and Yaron Peleg, editors. Israeli Cinema: Identities in Motion. U of Texas P, 2011.
Yablonka, Hanna. "Contradictory Identities, Complementary Identities: Holocaust Survivors, the Memory of the Holocaust and Israeli Identity." Massuah, vol. 28, 2000, pp. 301–17. [Hebrew]
Yablonka, Hanna. The State of Israel versus Adolf Eichmann. Keter, 2001. [Hebrew]
Yablonka, Hanna, Bella Guterman, and Avner Shalev, editors. We Are Here: Holocaust Survivors in Israel. Yad Vashem, 2008. [Hebrew]
Zertal, Idith. The Nation and Death. Dvir, 1993. [Hebrew]
Zimmerman, Moshe. Do Not Touch my Holocaust. Haifa UP, 2002. [Hebrew]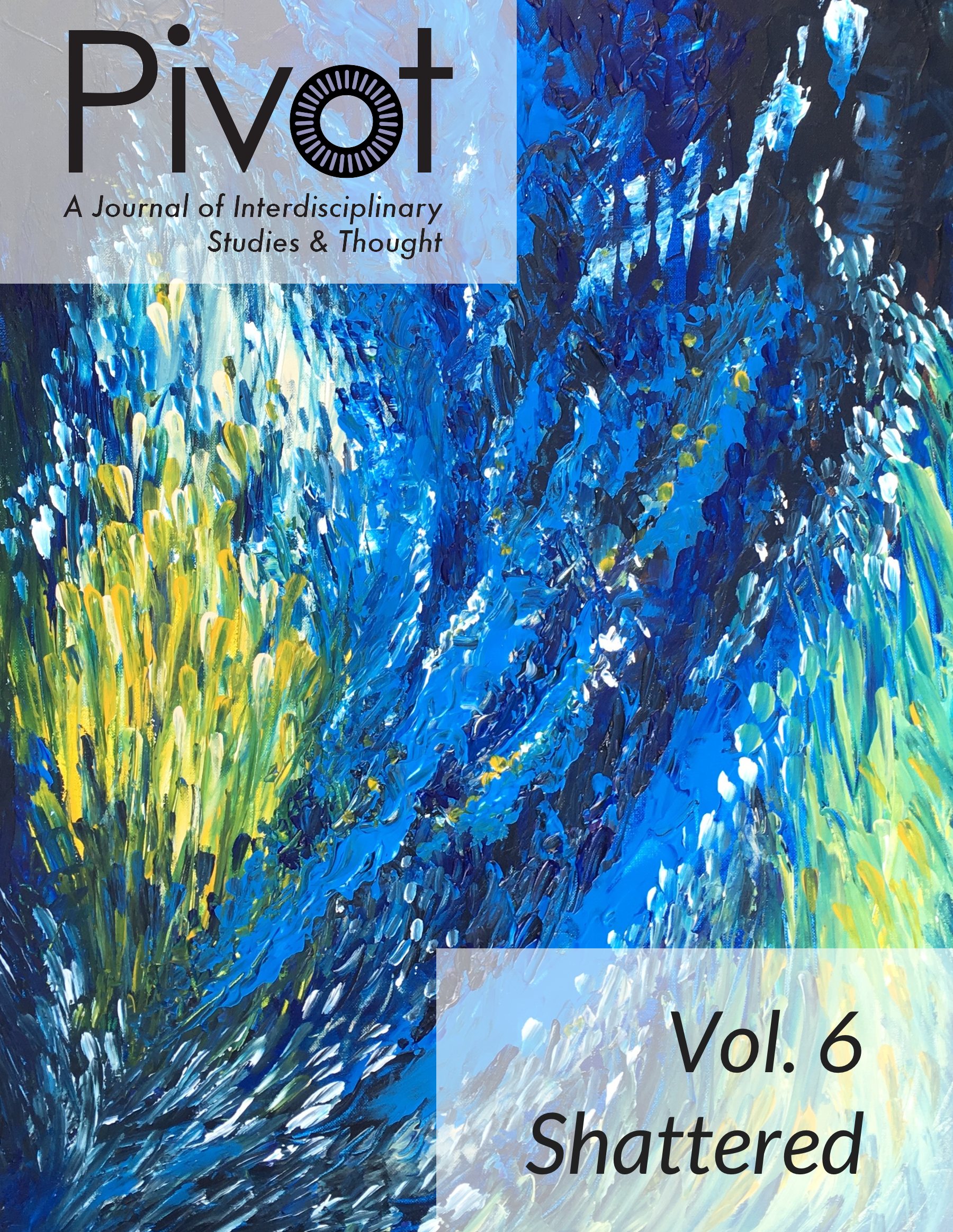 How to Cite
Steir-Livny, L. (2017). Shattered Encounters: From My Father's House (1947) to My Father's House (2008). Pivot: A Journal of Interdisciplinary Studies and Thought, 6(1). https://doi.org/10.25071/2369-7326.40273
Section
Critical Articles