Revisionary Historical Metatext or 'Good Mills and Boon'?: Gender, Genre, and Philippa Gregory's The Other Boleyn Girl
Abstract
In recent decades, literary critics have become increasingly interested in the ways that contemporary historical novels are used to write "history from below." In On Lies, Secrets, and Silence (1978), Adrienne Rich describes a process she calls "re-visioning," a process that is defined as "looking back, of seeing with fresh eyes, of entering an old text from a new critical direction" (35). Many female authors of contemporary historical novels engage in exactly this process, looking back in time and reinserting the histories of women into the dominant narrative of history in which they are often excluded or marginalized. Novelists like Philippa Gregory, Diana Gabaldon, and Tracy Chevalier have made feminist politics clearly visible in their bestselling historical novels. And yet, for all their potential and visible disruptions of patriarchal ideology, many of these popular novels also make use of literary archetypes, tropes, and narrative patterns that reinstate hegemonic ideologies about individual identity and social structure. Using Philippa Gregory's The Other Boleyn Girl (2001) as a case study, this paper argues that popular women's historical novels often exist in tension between the pulls of revisionary feminist historiography and the popular romance narrative. 
References
Adams, Stephen. "History Has Been 'Feminised' Says David Starkey as He Launches Henry VIII Series." Telegraph 30 Mar 2009. Web. 30 Mar. 2014.
Caputi, Jane. "The Pornography of Everyday Life." Gender, Race, and Class in Media: A Critical Reader. 3rd ed. Ed. Gail Dines and Jean M. Humez. Thousand Oaks: Sage, 2011. 307-20. Print.
Cooper, Katherine, and Emma Short, eds. The Female Figure in Contemporary Historical Fiction. Basingstoke: Palgrave Macmillan, 2012. Print.
Davies, Serena. "David Starkey: It Is 'Ludicrous' to Suggest that Historical Novelists Have Authority." Telegraph 11 May 2013. Web. 22 March 2015.
Fraser, Antonia. The Wives of Henry VIII. London: Viking, 1992. Print.
Gregory, Philippa. "A Conversation with Philippa Gregory." The Other Queen. New York: Touchstone, 2009. n.pag. Print.
Gregory, Philippa. "An Interview with Philippa Gregory." BookBrowse. BookBrowse, n.d. Web. 21 April 2014.
Gregory, Philippa. The Other Boleyn Girl. New York: Touchstone, 2003. Print.
Gregory, Philippa. "Q&A with Philippa Gregory, Author of The Other Boleyn Girl." The Other Boleyn Girl. New York: Touchstone, 2003. n.pag. Print.
Gristwood, Sarah. Elizabeth and Leicester: Power, Passion, Politics. New York: Viking, 2007. Print.
Hollows, Joanne. Feminism, Femininity, and Popular Culture. Manchester: Manchester UP, 2000. Print.
Hughes, Helen. The Historical Romance. London: Routledge, 1993. Print.
Johnson, Sarah L. Historical Fiction II: A Guide to the Genre. Westport: Libraries Unlimited, 2009. Print.
Kellaway, Kate. "Philippa Gregory: Unearthing History's Forgotten Women." Guardian 28 July 2013. Web. 22 Mar. 2015.
Modleski, Tania. Loving with a Vengeance: Mass-Produced Fantasies for Women. Hamden: Archon, 1982. Print.
Radway, Janice. Reading the Romance: Women, Patriarchy, and Popular Literature. Chapel Hill: U of North Carolina P, 1984. Print.
Regis, Pamela. A Natural History of the Romance Novel. Philadelphia: U of Pennsylvania P, 2003. Print.
Rich, Adrienne. "When We Dead Awaken: Writing as Re-Vision." Adrienne Rich's Poetry and Prose. Ed. Barbara Charlesworth Gelpi and Albert Gelpi. New York: Norton, 1993. 166-77. Print.
Starkey, David. Six Wives: The Queens of Henry VIII. New York: Harper Collins, 2003. Print.
Strehle, Susan, and Mary Paniccia Carden, eds. Doubled Plots: Romance and History. Jackson: UP of Mississippi, 2003. Print.
Thompson, E.P. "History from Below." Times Literary Supplement 7 Apr. 1966: 279. Print.
Wallace, Diana. The Woman's Historical Novel: British Women Writers, 1900-2000. Basingstoke: Palgrave Macmillan, 2005. Print.
Warnicke, Retha. The Rise and Fall of Anne Boleyn: Family Politics at the Court of Henry VIII. Cambridge: Cambridge UP, 1989. Print.
Weir, Alison. Henry VIII: The King and His Court. New York: Ballantine, 2001. Print.
Weir, Alison. Mary Boleyn: The Mistress of Kings. Toronto: McClelland and Stewart, 2011. Print.
Whelehan, Imelda. The Feminist Bestseller: From Sex and the Single Girl to Sex and the City. Basingstoke: Palgrave Macmillan, 2005. Print.
White, Hayden. "The Historical Text as Literary Artifact." The History and Narrative Reader. Ed. Geoffrey Roberts. New York: Routledge, 2001. 211-20. Print.
Williams, Neville. Henry VIII and His Court. New York: Macmillan, 1971. Print.
Wintle, Angela. "Philippa Gregory on The White Queen, Game of Thrones and Her Childhood." Telegraph 15 Aug. 2014. Web. 22 March 2015.
Wollstonecraft, Mary. "A Vindication of the Rights of Woman." The Vindications: The Rights of Men and the Rights of Woman. Ed. D.L. Macdonald and Kathleen Scherf. Peterborough: Broadview, 1997. 99-343. Print.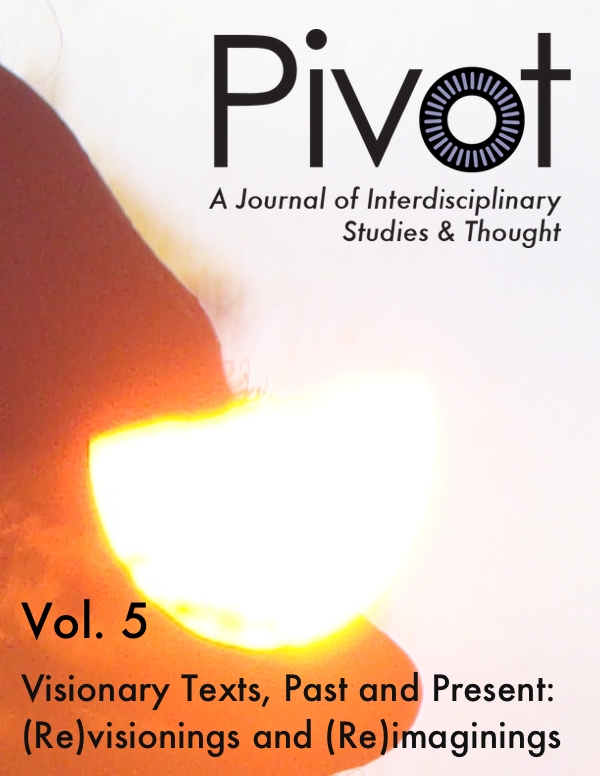 Downloads